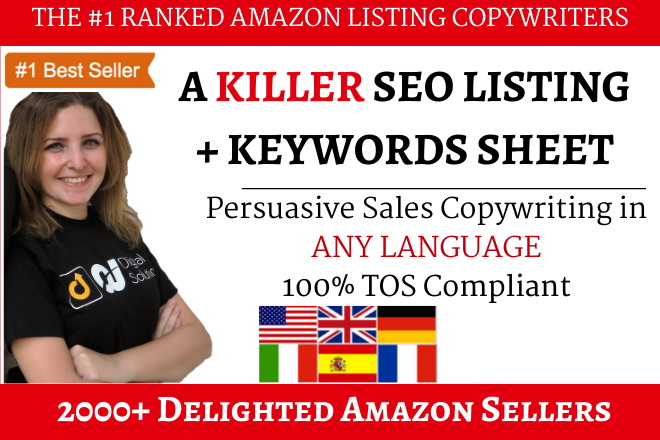 fba.cafe blog – create your future
Copywriting a Fully Optimized Amazon Product Listing
What if there was a company that has written over 3,500 product listings on Amazon with a knack for optimizing listings, including European marketplaces? Right off the bat, you'd be assured they know what they're doing. It's challenging to find a well-versed SEO writing service these days. But what makes it difficult is the lack of SEO and copywriting experts you can trust with your product. So, when you encounter a team that has helped thousands of clients launch their product successfully, you'd know you've come to the right place. And that could very well be OJ Digital Solutions.
Here's How OJ Digital Solutions is Changing the Game in Copywriting a Fully Optimized Amazon Product Listing
Why do people choose product A over product B? It's quite simple actually—people believed product A's story. When browsing, people become motivated to buy when they feel a positive emotion. Let's say you're buying a pair of running shoes. One seller told you a story about how the shoes are tailored to fit your every stride and step, increasing the likelihood of you finishing first in a race. On the other hand, the other seller simply enumerated the shoes' materials and where it was made. Which one are you more likely to buy?
But in the cutthroat world of Amazon, a compelling story is the bare minimum. Hundreds, perhaps even thousands of sellers might be selling a similar product to what you offer. The platform is home to sellers with thousands of stories to tell. Even if you offer the world's most awesome pair of shoes, if your target market doesn't see it, it's all for naught.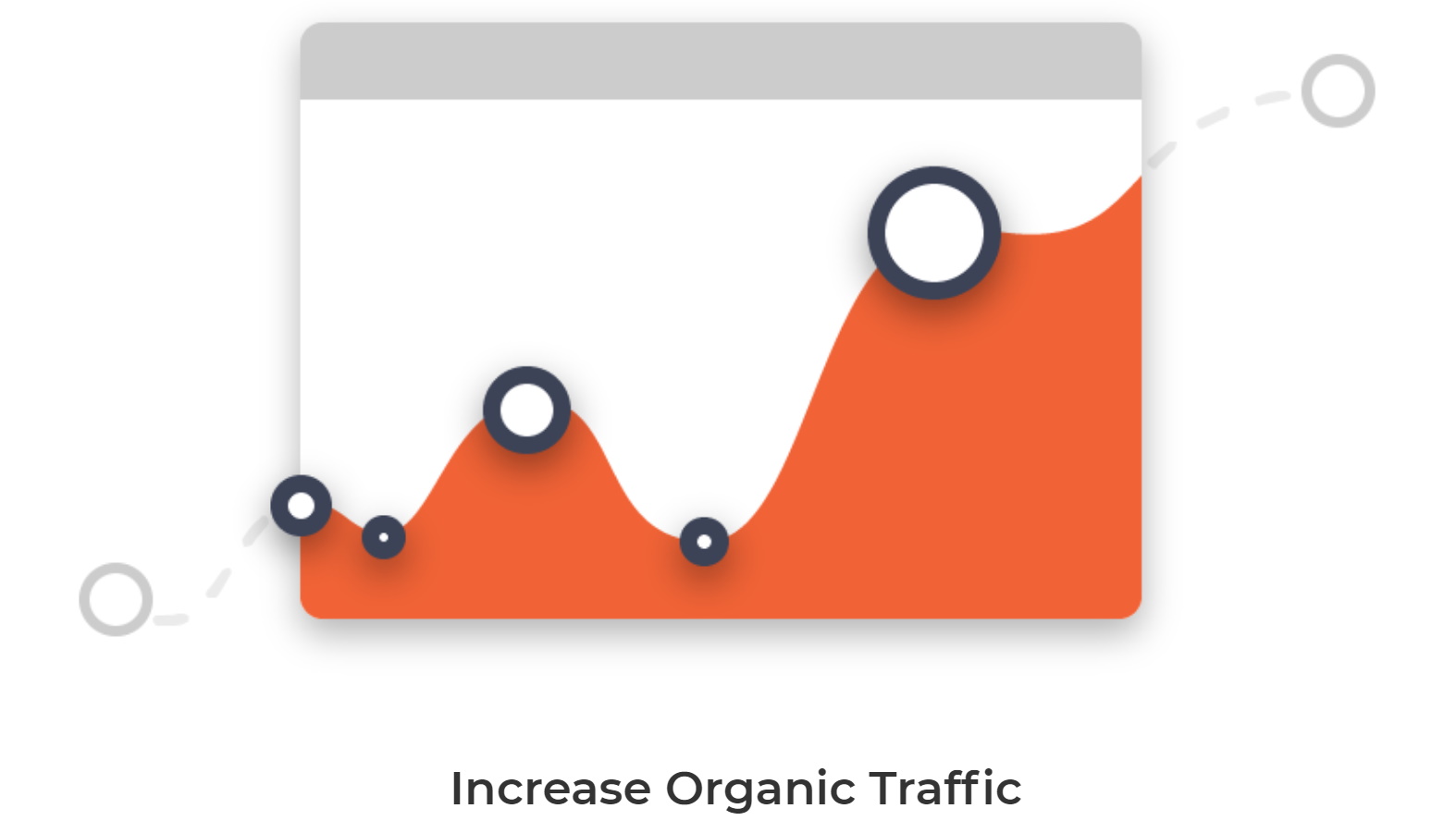 Every product has its own unique selling proposition (USP). If you can communicate your product's USP to your target market, the more likely you can separate yourself from the rest of your competitors. You can showcase all your product's testimonials and write the most compelling story, but if you don't have an audience, no one will see your awesome product. At the end of the day, you still need to put your product out there or else, you won't make any money!
Now that's why optimizing an Amazon listing is a must. But why do very few brands do it?
Most companies and Amazon sellers fail to optimize their product listing because it typically needs the hands of more than one person. You'll need a copywriter, an editor, and an SEO expert who knows how to use optimization tools to plug in the right keywords. It's either you hire these people separately or find someone who knows how to do them all (they're unicorns, though).
But what if you're a new Amazon seller and you don't have the money to pay for the services of three different people? And if you do have the budget, how can you be sure that the copywriter you hired knows how to incorporate an SEO expert's high-yielding keywords into a seamless and benefit-driven copy?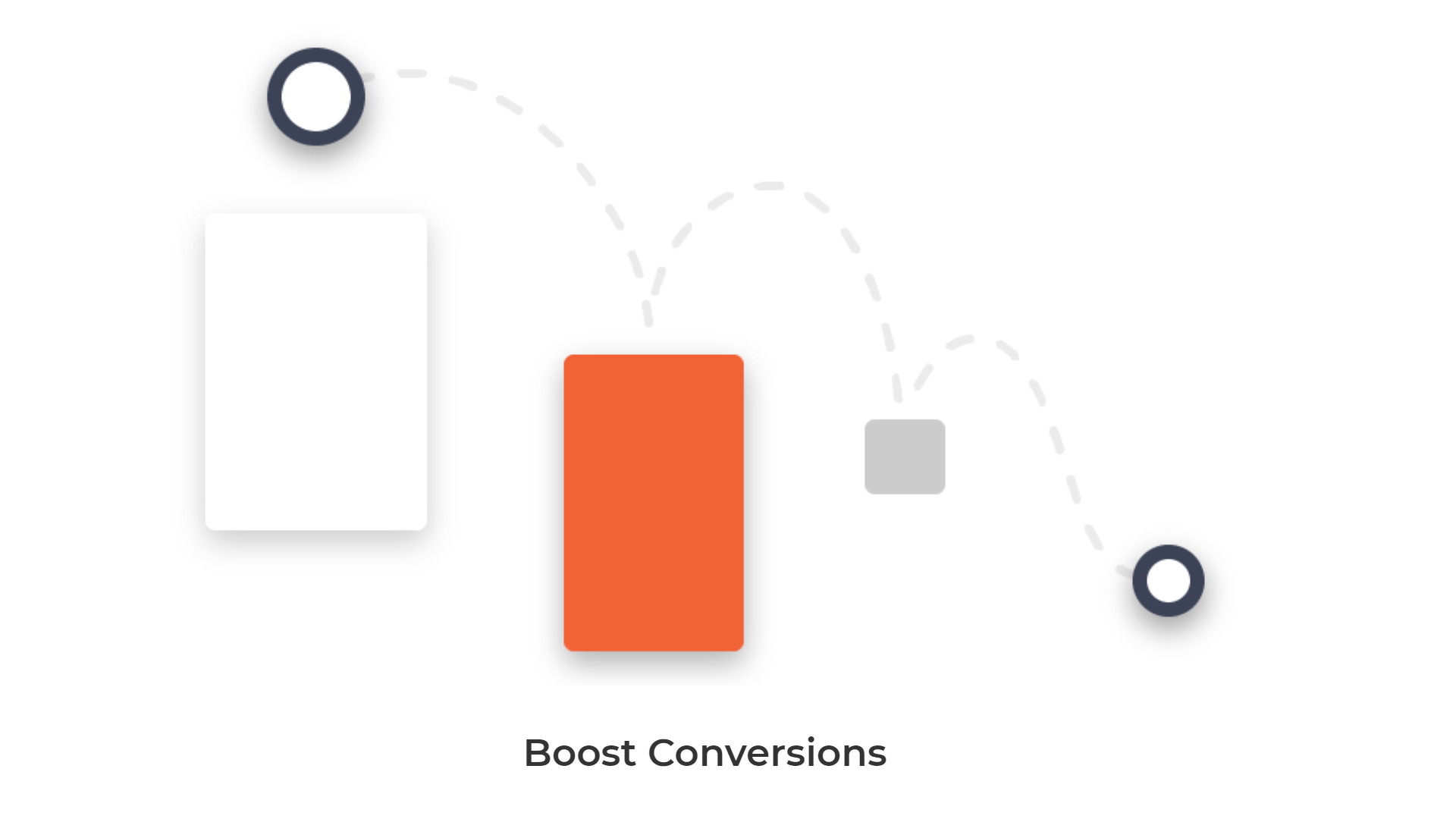 One or two out of these three simply won't cut it. Here's why: Copywriters with scarce experience in Amazon may not be able to make the keywords sound natural in your listing's Title, Bullet Points, and Product Description or Enhanced Brand Content.
Another point of concern in constructing a fully optimized listing is the keyword research of the SEO specialist. Are they using the right tools? Do they provide you with clear instructions on how to utilize them? How did they arrive with the keywords they gave you, and how can you know they're the best?
This is where the editor comes in. They play a critical role in making sure that the creative copy of the writer beautifully combines with the technical input of the SEO expert—their work results in the successful marriage of both.
Every Amazon Seller's Dream:
More Done in Less Time
Now, think about the turnaround time. Let's say you just asked your SEO expert for a list of keywords to be used in your product listing. You'll wait for a few hours before you get them.
You then forward those keywords to a copywriter to write the actual listing. To maintain high quality, it's always wise to allow 24 hours of writing time.
Once done, you still need to send the material to an editor before it goes live. This step can take as short as a couple of hours if the person works exclusively for you. Otherwise, it can be days.
Each step pushes your launch date back further than you anticipated. Meanwhile, your inventory sits in the Amazon warehouse, untouched.
And the most annoying thing is realizing the entire process needs your participation, despite having outsourced the work to three different people. Can't you just sit back and relax, or devote your time and energy on product R&D while the listing is being constructed?
You must beat your competitors in telling the most compelling story to the greatest number of people with the least effort on your part, and in the shortest time possible. The only solution is a streamlined process involving all the experts you will ever need. That's what OJ Digital Solutions exactly offers.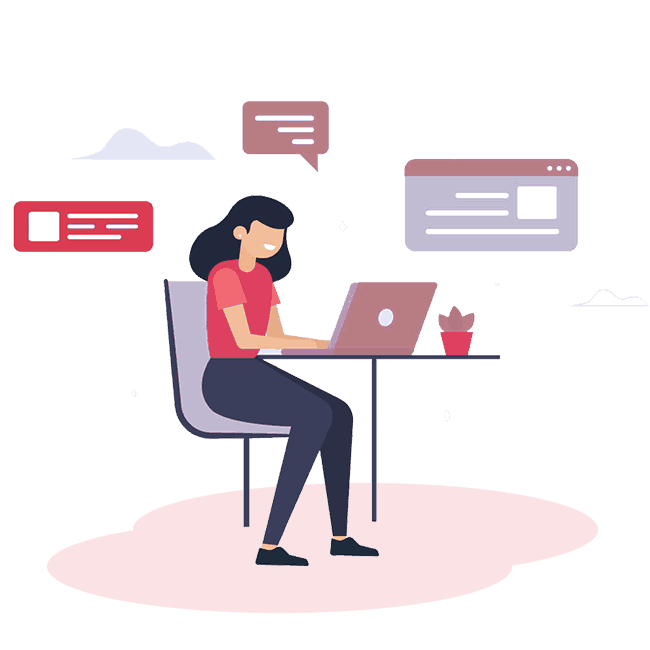 Why should you optimize your listing?




Let's do a little bit of digging.
1. Listing optimization widens your audience
You've done everything in your power to make your product unique from the rest. After doing market research, you've discovered what features your products have that the rest of your competitors don't. This place is a good starting point. You want to separate yourself from the crowd. The better features you have, the better the stories you can tell.
When you optimize your listing, you allow your product to work its magic for thousands of customers interested to buy. OJ Digital Solutions performs extensive keyword research using the Best Paid Software and the most accurate tool on the market, in combination with proprietary techniques developed from years of hands-on experience, and selects the most impactful ones. The next time your customers use their search bars, you'll have a fighting chance to be visible on the list of results.
2. Spark emotion that leads to motivation 
Your customers already reached your product page. Now what? It's time to make their visit worthwhile! The goal is to convert these visitors into customers. OJ Digital Solutions trains its copywriters to produce benefit-driven content to stimulate your visitors' minds and hearts. They do this by going beyond what your product tells them. Each feature remedies a corresponding pain-point. 
Their team crafts stories in a way that makes your target customers feel the deep-seated emotion lying at the back of their minds. For example, what feeling provokes them to purchase a new crib? They want your precious baby to be safe and comfortable.
You can't make your customers feel this emotion by saying the crib is made from authentic oak! OJ Digital Solutions treats your customers as real human beings with real problems, issues, and pains. That's why it's easier for them to convince your visitors to take action.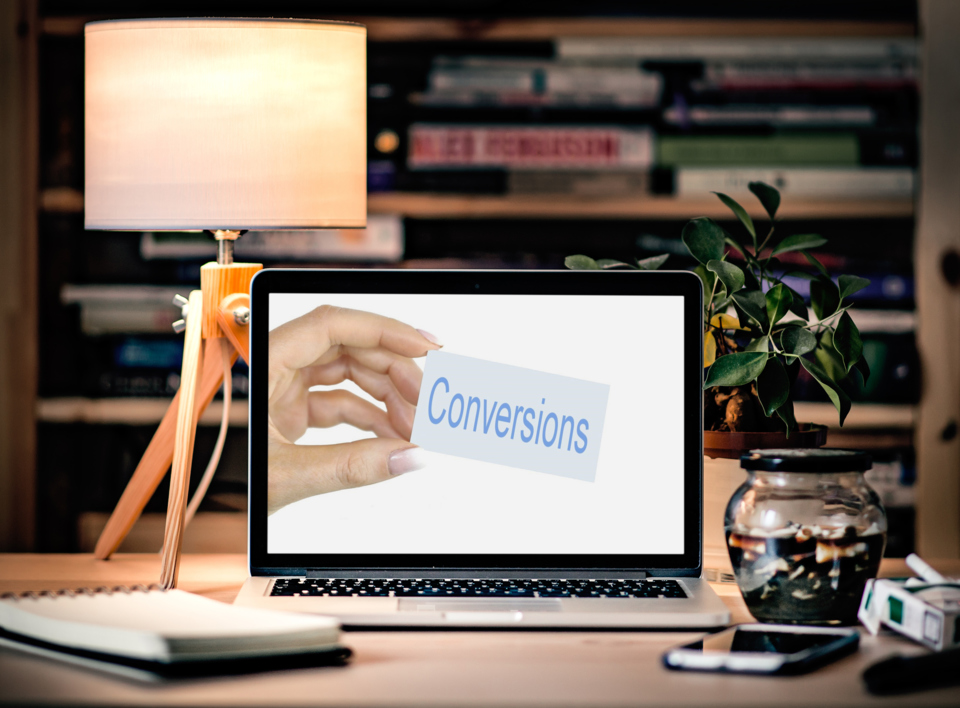 3. More conversions = more $$$$
More visitors increase your chances of achieving higher conversions. Targeted SEO allows your product to be on the radar of the particular customers you want to reach. A professional listing not only reaches an abundant number of potential customers at once but also persuades them into buying. It's a form of investment that can yield the most amount of money in the least time possible. All you need to do is to keep your listing active 24/7.

Curious about how the OJ Digital Solutions process works to achieve the three results we mentioned? Here are their answers to Amazon Sellers' frequently asked questions:
1. How do your services work?
After placing your order, we will request information about your product and your specific requirements on how to reach your goal.
We start working on your listing promptly once we receive the info. We analyze it, find your top competitors, and optimize with tools such as Helium 10. Our team of native-speaking copywriters will write Amazon TOS-compliant copy and incorporate relevant and competitive keywords in the Title, Bullet Points, and Back End. Plus, of course, a compelling Product Description that tells your product's story.
It's also worth noting how OJ Digital Solutions is responsive to your specific needs. They easily adapt to what suits you best. Need only a stunning EBC section? Or perhaps you simply want to polish your existing listing with the hottest keywords? They can do that, too.
2. How will you price product variations?
If your product has simple variations, such as color and size, we will consider them as one product. To get an accurate quote of all the listings you want us to write, shoot us a message at the below email address. We may be able to offer a special package depending on how similar your listings are.
contact@ojdigitalsolutions.com
3. How do you localize each product listing to its respective marketplace?
We separate ourselves from the rest of our competitors in the most genius way possible—we can write a fully optimized listing localized to 6 EU marketplaces – UK, Germany, France, Italy, Spain, and Netherlands. The best part about our process is we don't just translate your listing for these marketplaces. We take the time to localize our work with native-speaking writers using independently researched keywords tailored to the corresponding market. This method allows your product listings to get the most traffic.
4. How long is the turnaround time?
One regular or EBC/A+ listing in one marketplace/language takes 4-5 days. For the 5 EU Package, we deliver within 6 days. We pride ourselves in responsive customer service and smooth turnaround time. We're a team of native speakers trained to craft a fully optimized SEO listing from scratch. If you're just starting on Amazon, we're your best bet!
5. Is there any additional rate for revisions?
Unlike freelancers and big-shot SEO writing companies, you can ask for a revision to your heart's content until you are satisfied with our work.
6. Do you also offer graphic design services?
We can also help you with your image requirements. If you ever need creative eyes to create an attention-grabbing product packaging and listing images, our experienced in-house graphic designers provide the expertise you require.
The OJ Digital Solutions partners are satisfied, and it shows!
"Excellent as always! Never fails to deliver – great service and great at what they do. Highly recommend [OJ Digital Solutions] and has done wonders for my listings. Will be using Jessica and her team for all my listings going forwards!" – Dhilon Solanki (CEO, Aura Home)
"[OJ Digital Solutions] blew my expectations out of the water. I am new to Amazon selling and my forte is not in writing. They delivered exceptional copy work and gave an accurate, enticing description of my product. Her extensive keyword search was impressive. Not only that but she was willing to take the time to help me understand how keywords work when I was out of the loop. I'm looking forward to using them for more listings!" – Christian (CEO, Big Fudge)
"After working with dozens of freelancers and contractors, OJ Digital Solutions is among the best, in terms of deliverable quality, prompt response, patience in answering to my queries, attention for details, and most importantly from the write-ups I can tell that they did quite a bit homework on the product category and she puts the heart into writing it. Will definitely hire them again." – Michael Wu (CEO, Everbeam)
Disclaimer: This page contains one or more so-called affiliate links in the sidebar. If you click one of these links, you are taken to a page that contains a product that we endorse, for the simple reason that we work with it ourselves and/or have identified it as a valuable product or resource that we want to recommend to our readers. If you buy such a product through the link on this page, in most cases (but not always) we will receive a commission from the owner of that product and we want you to be very aware of that. Since we value our own integrity, we will not recommend "crap" just to make a quick buck. We stand for what we recommend and we are very careful to keep our good reputation. Therefore we say: When you decide to buy a product we recommend, always be your own advisor and be aware that we might make some money because of your purchase on that other website. We hope though, that you understand that we also need to make a living and we thank you if you decide to support us by purchasing through our links on this website. While we have to notify you of this fact because of FTC regulations, we would notify you even if such a regulation was non-existent. We believe in being transparent and informing you of such a fact. Do well! – The FBA.CAFE Team