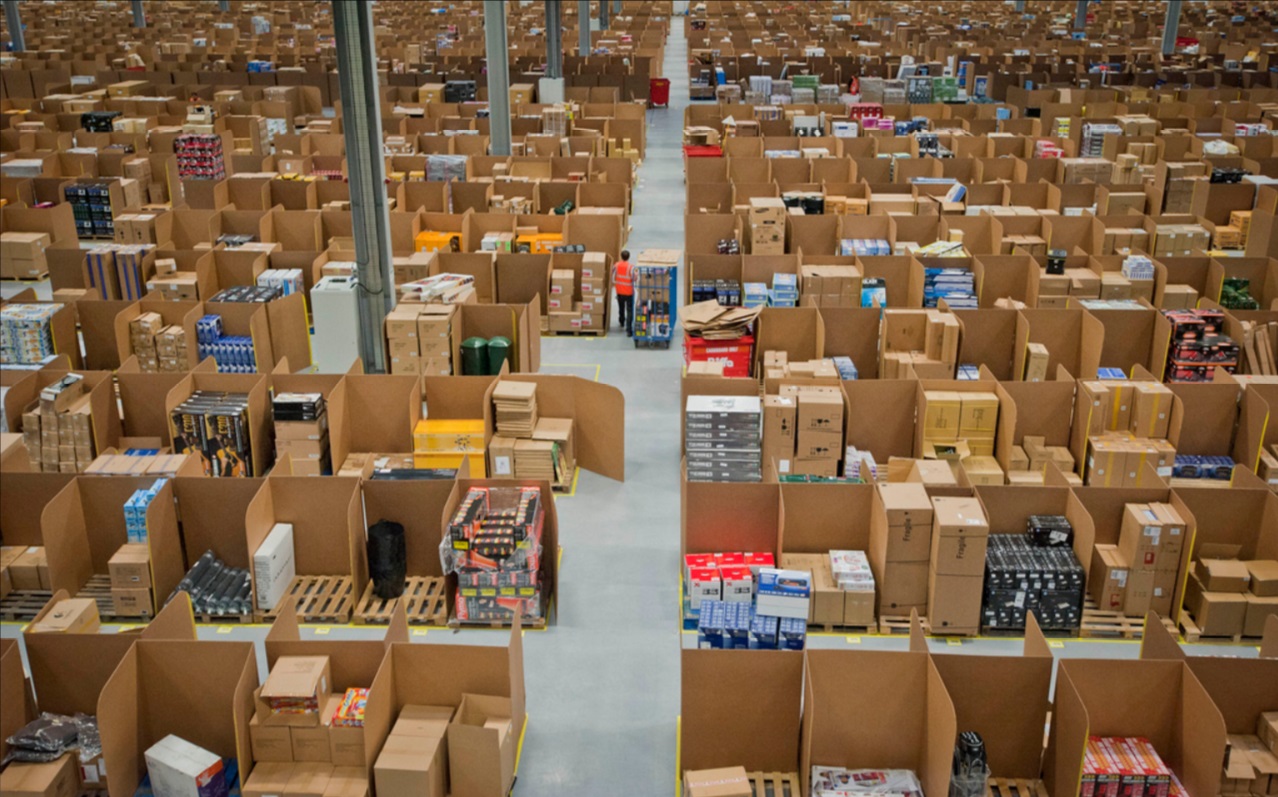 fba.cafe blog – create your future
Is Amazon Still Prioritizing Products Coming Into Their Fulfillment Centers?
You might have heard by now that Amazon has sent out a statement about the current situation with the Coronavirus and its impact on the behavior of buyers in the USA. Besides the fact that this is an international crisis of incredible proportions, it also has its implications for the mom and pop sellers and other suppliers that are not selling goods that are immediately needed to get the situation somewhat under control. The statement reads as follows:
We are closely monitoring the developments of COVID-19 and its impact on our customers, selling partners, and employees.
We are seeing increased online shopping, and as a result some products such as household staples and medical supplies are out of stock. With this in mind, we are temporarily prioritizing household staples, medical supplies, and other high-demand products coming into our fulfillment centers so that we can more quickly receive, restock, and deliver these products to customers.
For products other than these, we have temporarily disabled shipment creation. We are taking a similar approach with retail vendors.
This will be in effect today through April 5, 2020, and we will let you know once we resume regular operations. Shipments created before today will be received at fulfillment centers.
You can learn more about this on this Help page. Please note that Selling Partner Support does not have further guidance.
We understand this is a change to your business, and we did not take this decision lightly. We are working around the clock to increase capacity and yesterday announced that we are opening 100,000 new full- and part-time positions in our fulfillment centers across the US.
We appreciate your understanding as we prioritize the above products for our customers.
Thank you for your patience, and for participating in FBA.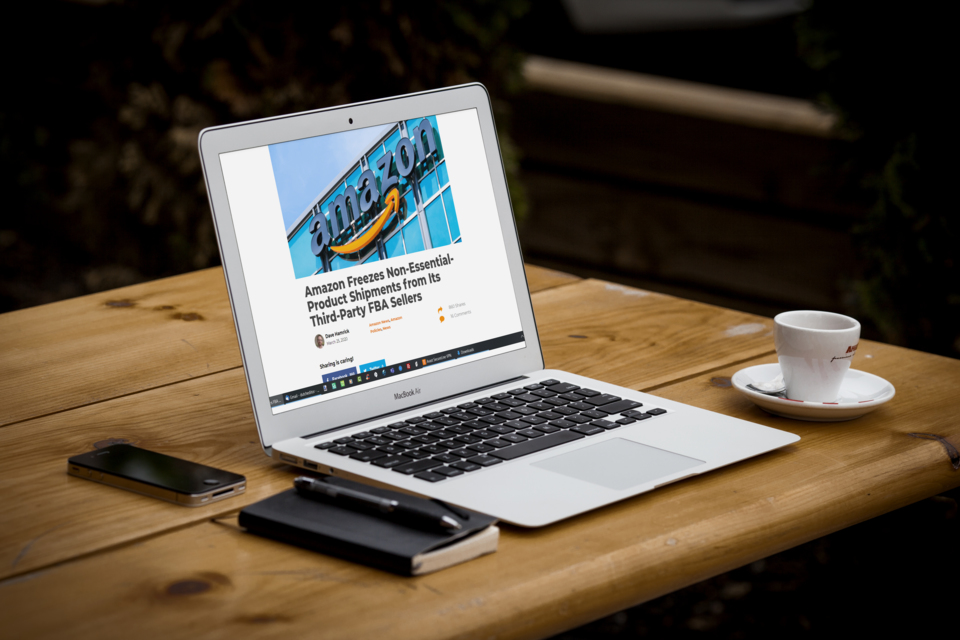 Dave Hamrick of Junglescout shared his thoughts about the impact on sellers in the USA and stated: 
On Tuesday, March 17, Amazon notified its US and EU sellers that it would no longer be receiving non-essential shipments of Fulfilled-by-Amazon (FBA) inventory. The freeze for those marketplaces runs through April 5, 2020.
This is in response to the worldwide coronavirus outbreak and will presumably allow Amazon to focus on fulfilling the essential health, safety, and household products consumers are demanding. 
According to Jungle Scout's data, at least 53% of Amazon sellers are affected by this freeze. Nearly all third-party sellers sell through Amazon FBA, and only select sellers sell in the currently allowed categories.
You can read his whole post about the situation here.
Veteran Amazon seller Todd Snively reacted in his Ecomm Elite Facebook page on a similar situation where it is said that Amazon is delivering medical supplies and groceries faster than other consumer goods. Todd is usually in the loop as he seems to be rubbing elbows with several executive staff at Amazon. He had the following to say on the matter:
I don't make too many predictions about what Amazon will or will not do, but when I do, my track record is near perfect.
I am going to make another one today, because I see so many other supposed Amazon experts with an opposite opinion of mine, so I need to go on the record.
As you know, Amazon is throttling which products that are allowing to be sent to FBA to cope with the unprecedented demand for "essential" products during our countries current emergency.
They said that this restriction would be in place until April 5th.
Others are saying there is no way they are going to lift that restriction by April 5th, and would in fact extend it.
Negative Nancies, every one of them. I am going on the record that not only will Amazon lift those restrictions on April 5th, they will actually, quietly, begin easing them up prior to April 5th.
How can I be so confident with such a minority opinion?
Because it's already happening.
Amazon is quietly lifting restrictions, right now.
See? You only bet on sure things!
We have worked with Todd in the past and use his warehouse facilities sometimes and we tend to follow his lead when it comes to anything happening on Amazon, so for all the small business selling goods on Amazon, it seems there is light on the end of the tunnel and it looks like from early April on, we would be able to send out goods again to FBA centers. We'll keep you posted! Stay safe and calm and do well!